Having trouble trying to squeeze everything into your day?
Do you feel like you're constantly multitasking, burning the candle at both ends, and not moving the needle forward?
You are not alone!
And I'm here to share an answer with you: time blocking.
TIME BLOCK
Time blocking breaks your day into sections, or time blocks, and groups like activities together so that you save time, effort, and energy focusing on one task, or a group of similar tasks, instead of multitasking and constantly switching gears hopping between tasks.
When helping clients get organized, I show them how to group like with like so that their spaces are more streamlined and accessible. Your schedule is no different!
When you break your day into time blocks, you are able to get more done AND you can quickly see whether or not you can fit additional obligations into your schedule.
It sets a realistic expectation for home, work, and family tasks and clearly highlights how they fit together.
SCHEDULE EVERYTHING
The key to time blocking is to schedule everything. Get your meals, morning and evening routines, commute time, work hours, and recurring appointments blocked off first. Any remaining time is available for other tasks.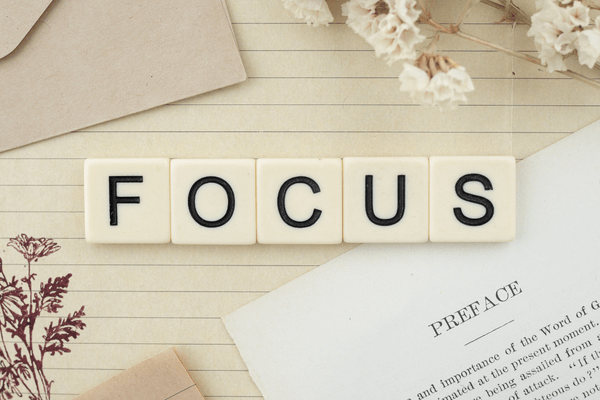 Use these sections to group like tasks together so that you can make the most of them.
I recommend assigning different colors to each time block. Visually this makes it extremely easy to see at a glance what block corresponds to which task(s).
This will also help when you're trying to rearrange your schedule or add something else in.
You'll know right away if you should utilize an existing time block or create a new one.
PRIORITIZE YOUR TASKS
Knock out time-sensitive items first before moving on to other projects. You want to access your mental energy early for the teaks that are higher priority.
Remember to group like tasks together and give yourself a time frame for finishing things like answering email or checking non-urgent messages.
These are best later in the day when your mental energy may not be at its highest level.
Break down big projects into smaller, more manageable sections so you can maintain forward momentum and set a realistic goal for completing the work.
(Insider tip: if something takes less than 2 minutes, just do it right then. Don't worry about scheduling it!)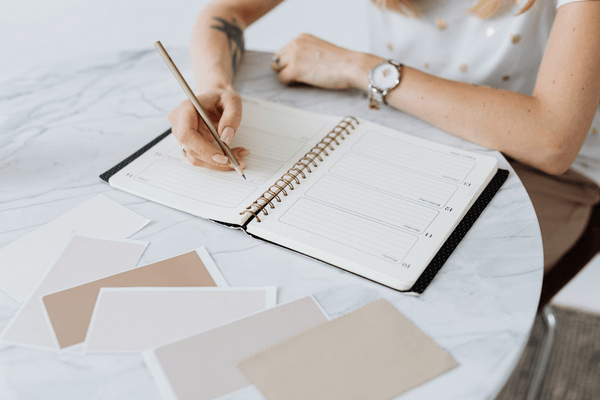 GET A GOOD PLANNER
Lastly, find a good planner and use it!
A good planner doesn't have to be fancy, it just has to be easy for you to use.
Get everything scheduled into it and carry it with you everywhere. Never be double booked or overbooked again!
And trust yourself- if a paper planner is your friend, use it. If digital is best for you, use it. Just try not to use more than one calendar or possibly multiple calendars that sync into one.
For more ideas and tips, feel free to book a consultation. We have options for coaching with clients from around the world.