And just like that, it's holiday season once again. But don't worry! As a professional organizer, I have a few key tips and tricks that make both the decorating and organizing process a breeze. Once your decorations are organized, you will save time and energy every holiday season. It's the gift that keeps giving!
Take Inventory
First, you need to know what you have. Take inventory of your decorations and assess how they are currently stored. Do they fit in the boxes you currently have? Are they divided by holiday or mish-mashed together? Is everything in good condition and working properly? It's important to know your starting point so you can make improvements. Be sure to eliminate any items that are broken, damaged, or don't fit in with your holiday aesthetic. While you have everything laid out, make a list of the decorations you will keep and display.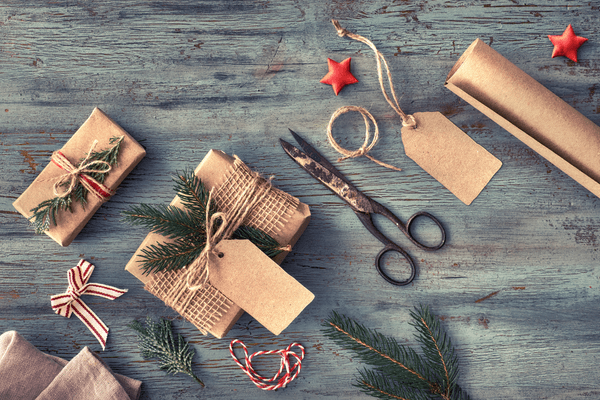 Create Categories
The next step is to group items together by either holiday or season and then subdivide by room or item type if needed. For example, "Fall Decor: Pumpkins" or "Christmas: Living Room Decorations". The size of your collection typically dictates whether or not storage boxes need to be subdivided. It is better to have a few small boxes that are easy to manipulate rather than one giant box you can't lift safely. Utilizing several small boxes also allows you to divide your storage across multiple spots such as under the bed, a high shelf in the closet, or in a spare bedroom. Pack the boxes so that they make sense for the size/type of items going into them. Don't place heavy objects in the same box as delicate heirlooms. Clearly label each box so you know what's inside without having to look.
Decorate With Ease
Use Command Hooks to hang wreaths, garland, twinkle lights, and so much more. The adhesive is safe for walls and doors and can be put up or taken down in seconds flat. Plus the hooks and clips are reusable from year to year! You only need to replace the adhesive.
Pack a small box or Ziploc bag with holiday decor spare parts: extra bulbs, fuses, ornament hooks, etc. and place it in your holiday storage box so they are easy to find and access while decorating. Nothing is more frustrating than trying to find those tiny parts and not knowing where they are. It really kills the holiday vibes!

Improve next year's set-up time by taking a picture of each room once it's decorated. Include a printout in the storage box when you pack up. Laminate the inventory list you created and include that as well. This will be your packing checklist so you know you haven't forgotten anything. Lastly, take a picture of your decor once it's in the box. This way you know how to best arrange the items so that they fit correctly every single time. Print this picture and put it in the box or use it as a label so you know at a glance what's inside.
Top 5 Packing Tips
Keep your holiday gift wrap with your holiday decorations rather than your year-round wrap to save storage space.

Remove batteries, replace bulbs, dust, and cord wrap each item prior to packing it.

Put one bamboo charcoal moisture absorber in each storage box to help regulate humidity.

Shrinkwrap artificial trees to get them to their smallest circumference and use Space Bags to store pillows, linens, tablecloths, and towels in only a few inches of space.

Plastic boxes are best for long-term storage. They protect against water damage and don't attract bugs.
Products I Recommend
Originally posted NOVEMBER 18, 2020