If you need assistance in removing clutter, packing your home, hiring movers, managing a move or unpacking once you get there- Organized by Keli & Co can help you. That's not the only thing our services provide...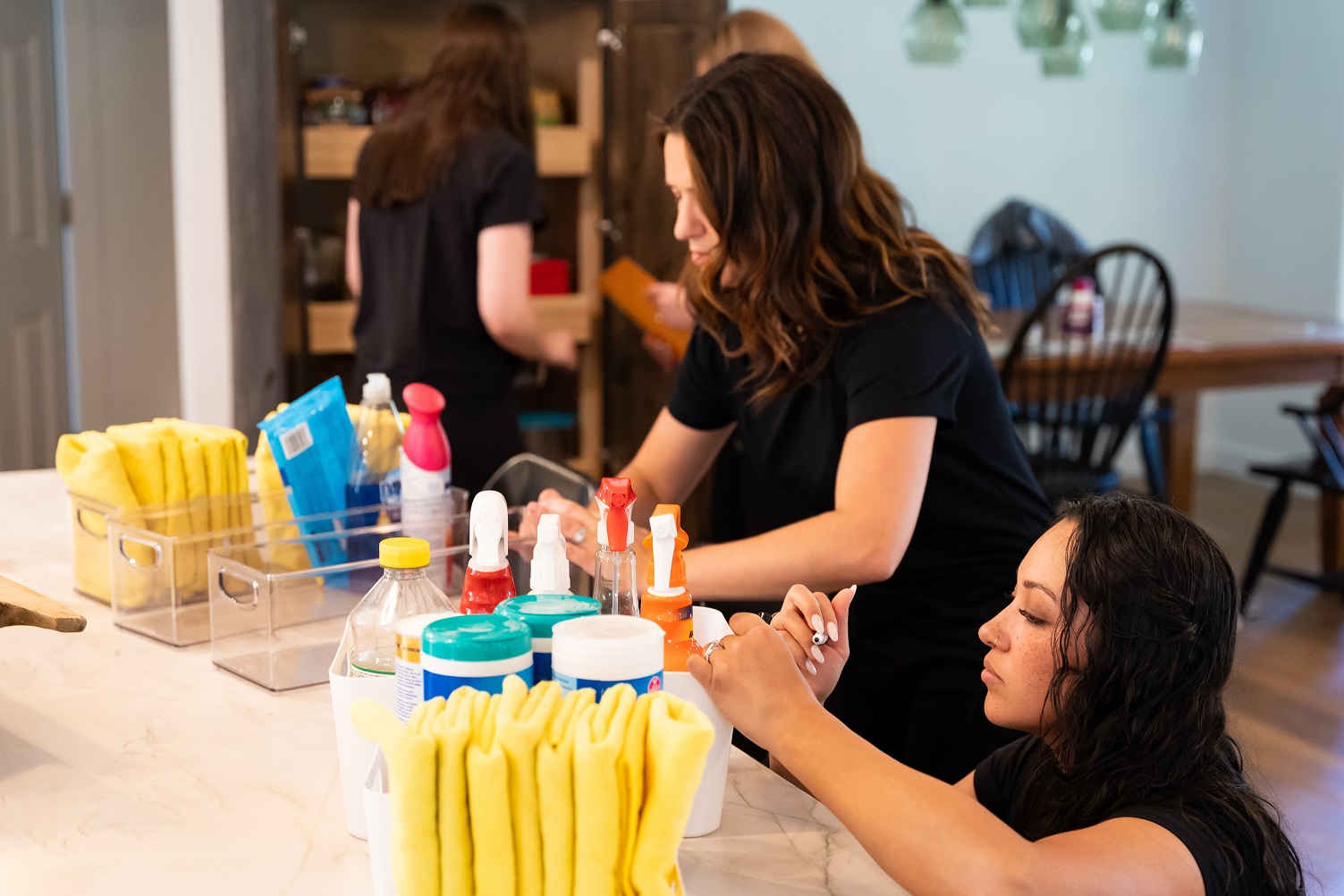 OUR DENVER BASED PROFESSIONAL ORGANIZERS ARE MORE THAN ORGANIZATIONAL CONSULTANTS, THEY ARE SKILLED AND COMPASSIONATE PROFESSIONALS ORGANIZING YOUR HOUSE OR BUSINESS TO CREATE JOY AND AND BE EFFICIENT.
We provide all services without judgment.
Moving and other life transitions are a snapshot of the client's life, not the video. For some of our clients, home organization is second nature. For others, organizing is not their forte.
Either way, we can help.
As members of the National Association for Productivity and Organizing, each professional organizer on the team has a passion for helping clients achieve their vision and create the life and home or office space that aligns with their lives.
Some of our clients have referred to us as the "organizing angels" and the "organizing ninjas." It makes sense with our team of home organizers all dressed in black and ready to take on a home project with confidence and efficiency.
We do more than Professional Organizing
Although we like to organize spaces and remove unwanted items, our main mission is to help you save time and avoid feeling overwhelmed.
Our services can help with decluttering, personal shopping, holiday decor, home staging services and helping clients create time and stay organized.
Think it as your secret tool when you feel overwhelmed, and schedule an appointment with a professional organizer or a team of professional organizers to complete the project and reduce the stress!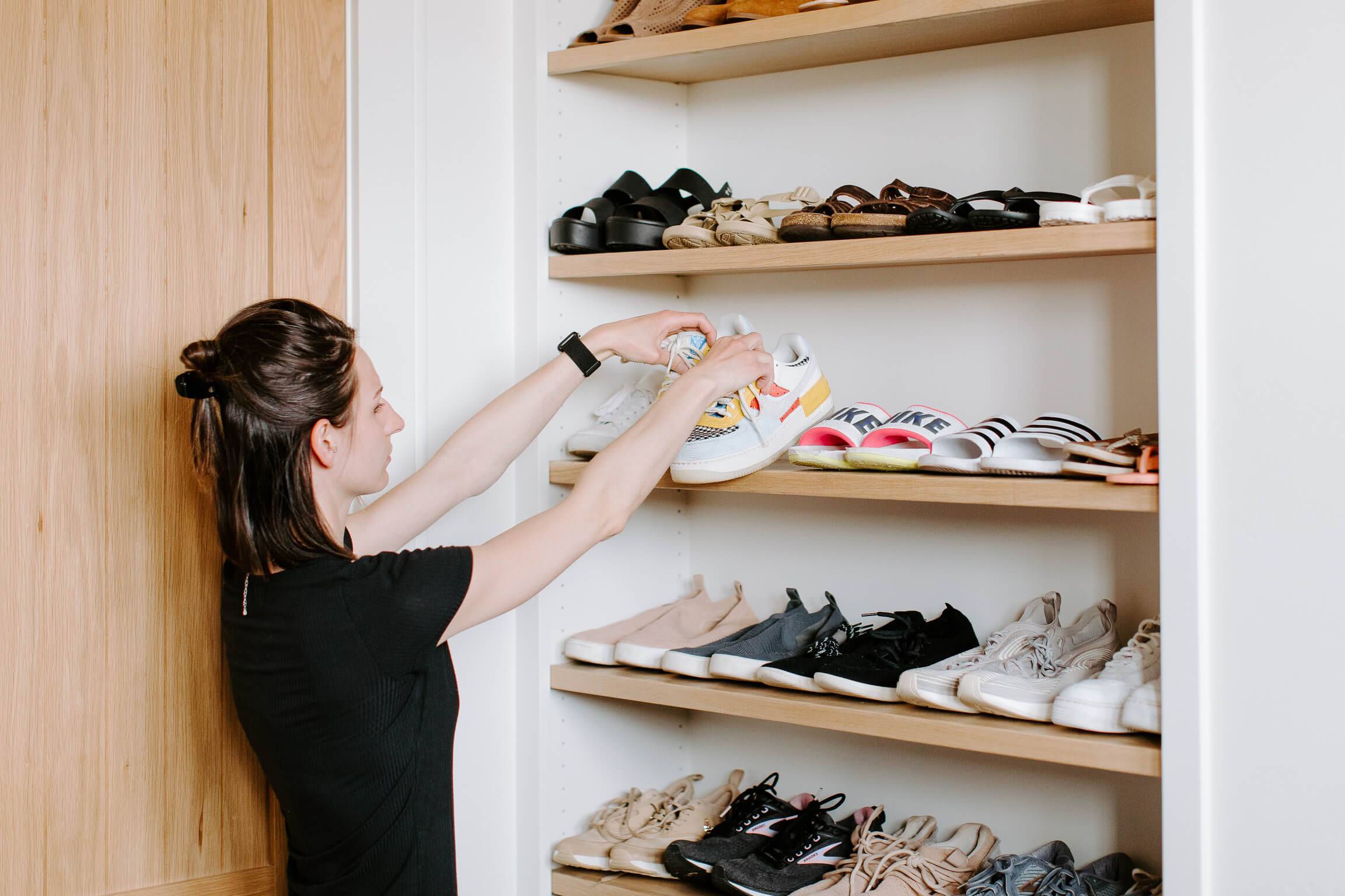 PACKING FOR A MOVE IS ONE THING, UNPACKING AND SETTING UP YOUR LIFE IN THE NEW SPACE IS ANOTHER ONE.
No need for wasting time when moving to a new home. Think of our team of professional organizers as your personal assistant to help you and your family stay organized and efficient.
Moving can create a lot of stress- but it doesn't have to be that way. Our team of professional can unpack and set up the new house room by room and organize each space including the kitchen, primary closet and bath, guest closets and bath, the office/s, garage and the basement. We can unpack and organize every room in between as well.
Each project is customized to meet the the needs of the home owner.
For a typical unpack we like to have a team dedicated to the service with a professional organizer or two working in each space until the kitchen and closets are complete and then as team members are free they join other organizers to tackle one space at time.
Some projects have a team of up to 8 professional organizers while others have an individual. Either way, we try to ensure that the client is working with one professional so that everything is managed well, efficient and not overwhelming to the client.
What project would improve your house and family life?
Which room in your house has you feeling overwhelmed and filled with stress?
Organized by Keli & Co has the tools to set you free and put time back into your schedule for the things that matter most to you.
Make the first step by calling for an initial consultation. It's free and our home organizers can impact your life by reducing clutter and stress. Think of all the energy you can save and spend on other priorities!
Creating efficient home offices, getting rid of clutter in closets or the basement and garage... these are just a few of the ways that professional organizing services can help you reduce stress, get rid of clutter and create the life you want to live.
Organized by Keli & Co provides professional home organization services throughout the Denver metro area and mountain towns.
Service locations include Denver area, Arvada, Aspen, Aurora, Broomfield, Boulder, Breckenridge, Centennial, Cherry Hills Village, Englewood, Greenwood Village, Highlands Ranch, Littleton, Lone Tree, Northglenn, Niwot, Parker, Thornton and beyond.
NON-JUDGMENTAL PROFESSIONAL HOME ORGANIZATION IN THE DENVER METRO AREA.
We are highly recommended on Thumbtack, Yelp, Home Advisor, Angi's List and Google. Check us out and call for a consult… let's see how we can help reduce your stress!
JUNE 10, 2022