The Six Key Principles to the Prepared Environment & How it Affects Your Home
At Organized by Keli & Co, we like to take a unique approach to home organization. Keli, the founder of OBK & Co, was formerly an educator with a deep knowledge of Montessori teachings. She believes that Montessori methods used beyond the classroom can help you structure your home and create a Montessori-inspired environment.
Today, we are exploring the Montessori ideology of The Prepared Environment. We will cover how to use it in your home to create function and order, especially in areas that are nurturing your child's growth and development.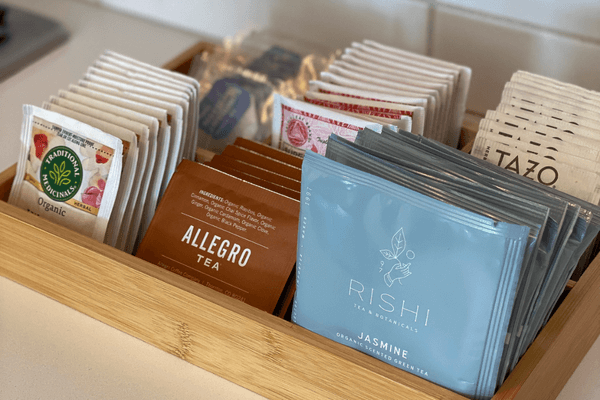 Protect, Support, and Nurture: Key Elements to The Prepared Environment
The Prepared Environment broke down into three key elements: protect, support, and nurture.
The environment protects the organism so it will survive. Your home protects you from the elements; but also offers the added protection of feeling like home.
The environment supports natural development and the needs of the organism. A well-organized, strategically functional, and beautiful home will meet your basic needs and give you room to meet your self-care needs.
The environment nurtures the organism and gives sit room to reach optimized development and fullness of evolution. We are only as good as our environment allows us to be. To increase work performance, create a positively charged atmosphere, and explore all those unique ambitions and hobbies, your home must nurture your body, mind, and soul.
So, let us show you how we can help you fulfill Montessori elements of the Prepared Environment.
What Does the Prepared Environment Have to do With Unpacking & Organizing Your Denver, CO Home
There are many ways to bring Montessori teachings into your Denver, CO, home. However, doing it from the beginning can make the transition easier. When the team at OBK & Co helps clients move into their new homes, we try to help them instill these principles naturally. Why? We believe they give purpose to your organized spaces. In this area of Montessori practice, there is a lot of emphasis placed on the environment, what it is giving back to us, and how to structure it positively and beneficially.
Let's dive into how the six key principles of the Prepared Environment are used and what you can expect from us as we help you unpack and organize
The Prepared Environment: Six Key Principles
01 | Structure and Order
Without order, your sense of reason may be off kilter. An organized home provides order, logic, and functionality. Structure and order give you the space you need to live life to the fullest and spend more time doing the things that matter and less time worrying about creating space for those things.
02 | Beauty
It is no secret that a well-maintained and well-organized space is a beautiful space. Beautiful spaces create peace and tranquility and promote harmony. When we can appreciate the beauty of our homes, we tend to ensure they stay in that harmonious balance.
At Organized by Keli & Co, we have the experience and product knowledge to help you select the items that speak to your spaces. Together, we create your beautiful, functional home.
03| Freedom
An organized home promotes freedom. Have you ever felt yourself tripping over too many toys or constantly cleaning cluttered countertops? You tell your kids you will do something once XYZ gets done at home.
Do not dampen your freedom of movement or exploration with too much clutter. Get organized from the moment you move, or get your current home organized, to create an environment that allows more freedom and more yes for the things you want to do.
04 | Social Environment
It is hard to concentrate in a messy environment. An overwhelming, cluttered space can leave your mind feeling spazzy. For many moms who run their household, their brain is going a mile a minute trying to keep up with the demands of family life. Your home is one of those demands.
It can be hard to find time to relax the brain and have an enjoyable conversation or family time if you have to worry about the mess in your home. Organization not only leaves you with clean, clear spaces but also with a clean and clear mind to fully engage with your family when they need you.
05 | Nature & Reality
Do you feel inspired in your home? In Montessori teachings, we use nature to create inspiration and a connection to the natural world. For children, this means utilizing materials that are size appropriate or made from natural elements.
In your home, this can mean paring down the unnecessary, materialistic items to connect with your natural roots. Achieve this through plants in your home, allowing light to filter in, and minimalism.
06 | Intellectual Environment
Montessori, whether in the home or school, focuses on the whole child/person. To nurture the whole person intellectually the environment must actively assist the child/person. Creating a Montessori environment in your home doesn't have to be challenging. Getting organized is just the first step.
Some other ways to encourage an intellectual environment in your home for you and your children are
Minimalistic living. Creating a simple environment fosters positive concentration for all and minimizes sensory overload, something many people struggle with daily.

Child-sized furniture/height considerations. This environment is equally yours and theirs, so providing them with furniture that suits their sizes and giving them access to basic household items helps them build confidence and independence.

Create yes spaces. Decluttering and moving towards a more minimalistic living space helps cultivate yes spaces. How do you do this? You remove breakable and harmful items from little hands and let them freely and openly explore the environment. You say yes to their inquisitive, curious nature.

Provide Montessori materials. Natural, manipulative, independent-fostering materials will help you and your children grow, learn, and develop in your home.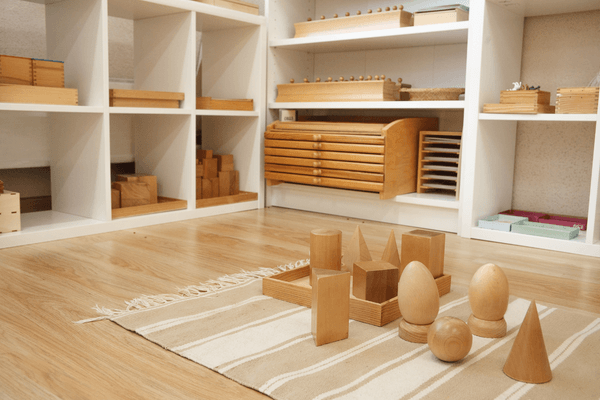 How to Apply Montessori Methods in Your Home
Applying Montessori methods in your home will help prepare you and your family for success within the household. Montessori, while developed for the child and the classroom, are philosophies that can stretch across other areas of your life.
A home that has been unpacked and organized for efficiency and embodies the key principles of the Prepared Environment will be
In assimilating the Montessori values of the Prepared Environment in your home, you will learn to
Increase harmony within your home

Nurture their love of order, which will keep your home more organized and neat

Better meet the needs of your children and their development

Cultivate an environment that supports your children and their Sensitive Periods
Organized by Keli & Co: A Unique Approach to Professional Organizing Your Denver, CO Home
We know the Prepared Environment and Montessori-inspired organizing may not be for everyone. However, we also know that creating a space that promotes comfort, peace, and stimulation for your entire family can be difficult. We utilize these Montessori principles to help us create a home that will continue to help your family thrive.
Organizing a home or helping with a move seems simple, but creating a home that caters to your needs without being a burden is a challenging undertaking. Keli's experience in Montessori and using it in the classroom has given her a unique edge and perspective to organizing that you won't find anywhere else in the Denver, CO, area.
Hire a Denver professional organizer with your best interests at heart today and in the future. Working with the OBK & Co team will help you find balance and create your version of the Prepared Environment within your four walls.
Contact us today for your complimentary consultation. Want to know more about Montessori in the home? Our blog on human tendencies and home organization unpacks an entirely different side of Montessori and how it affects the home you are creating from day one.
AUGUST 17, 2022