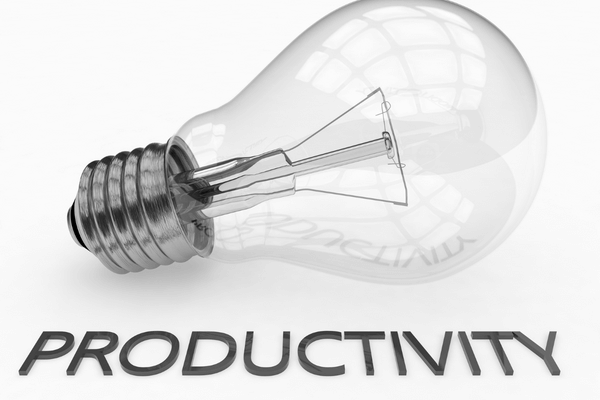 At Organized by Keli & Co, we are committed to working with you in a way that makes sense for your lifestyle.
We tailor our organizing process to fit your unique needs, which means we can offer as little or as much hands-on organizing as you see fit. The whole idea is to match you with the correct service model to reduce stress and create an organized space that feels great.
Our professional organizing services in the Denver metro area are three-tiered to provide you with options for investing your time, energy, and money into your spaces.
According to financial guru Brie Sodano, "Time, Money and Energy are your life's primary resources. Like primary colors, you can turn time, money and energy into anything you want....a business, a degree, a drug ring. Your choice."
Using this thought I applied it to our home organization services. I have always said that each of our packages has a varying degree of these resources and choosing the right one for each project is a result of understanding these pieces and how they effect the whole.
Three Ways to Get an Organized Home with OBK & CO professional organizers
At Organized by Keli & Co, we have a range of clients looking for professional organizing in the Denver, Co area. To make sure we can accommodate home organization needs for everyone, we find clients fall into one of these three categories:
The DIY

The Do-It-With-Me

The Do-It-For-Me
So how do you decide which is right for you?

When it comes to time, energy, and money, you need to figure out what you have the most of and what you are willing to invest in decluttering, space planning and organizing your home.
Everyone has all three of these resources, but we have different amounts of them depending on our lifestyle and circumstances. Knowing which resources we have more of and less of will help determine which professional organizing options fit your situation and goals best.
More Time & Energy + Less Money = The DIY
Are you feeling overwhelmed by your spaces, but you feel determined to tackle them independently? Does your household run on a stricter budget, so you have to be savvier with how you approach organizing? Or do you have the time and just prefer to tackle the project on your own?
Just because you do not have the money to hire an entire organizing team does not mean you have to give up the hope of having a tidy space.
Maybe you live outside the Denver area and still want to utilize our strategies and process to get organized in a new home or your current home.
Cue the DIY approach from the professional organizing team, Organized by Keli & Co.
For our DIY projects, we help coach on how to best tackle spaces and achieve organization within the time and budget. We teach skills, give a space model that includes zoning items, and prepare a customized plan with a detailed to-do list.
In between organizing sessions, we offer support services so you feel confident in moving forward with your DIY plans. Never get tangled or spiral in decisions, just reach out for assistance and we will give you the tools to conquer the clutter and organized without wasting time.
Most clients choose this option for a specific space such as office organizing, craft room organizing or closets.
With the tips and tricks learned from the package, many are able to move on and tackle other spaces on their own or with a single strategy call for support and planning.
The benefits of DIY Organizing Services?
You sit in the captain's seat when you go DIY! As your co-pilot, we offer support, suggestions, and skills needed to get the job done. You do not have to be the most organized individual to choose DIY.
You only need to have the time, energy, and determination to make it happen!
DIY services are perfect for people who know they can get a project done, but they need a bit of direction on how to do it.
With the expertise of a professional organizer in your back pocket, you will find organizing your spaces is not that challenging! And, you get to move at your own pace making the most of your time, energy, and investment.
No need to feel overwhelmed trying to get organized.
Equal Time, Energy, & Money = The Do-It-With-Me
So you have time, energy, and money, but you are not quite sure how to invest it all.
Typically our clients that fall in the Do-It-With-Me category are looking for both physical and emotional support to navigate the organization of their spaces.
Whether it is a closet, pantry, toy room, or garage–these clients tend to get more attached to items and the process can cause decision fatigue.
We break our Do-It-With-Me services into bite-size 3-hour sessions with an individual professional organizer. We tackle a specific space and offer the coaching and plans needed to achieve a structured, simplified home.
Our Do-It-With-Me clients tend to fall into the realm of empty nesters, retirees, downsizers, and people transitioning after a divorce or a significant life event. They need the support of professional organizers and room to make their own decisions and regain control of their lives in their new season.
Think of it as a personal assistant for your Denver, Co home.
Personal shopping, home staging, helping clients with holiday decor, de cluttering, organizing and more are available in the do-it with me (and do-it-for-me) models.
The benefits of our Do-It-With-Me services?
You get a support system the entire step of the way. You get to be in control of the decisions made and see the space come together with your involvement. While decision fatigue can happen, the end results bring confidence and a boost of energy for clients.
When you choose Do-It-With-Me you hone in your personal style and organizing skills. You do not have to do it alone. The investment you make with OBK takes equal amounts of time, energy, and money, but you will be left feeling ready to tackle your own spaces in the future!
Less Time & Energy & More Money = The Do-It-For-Me
Our most popular Denver home organizing service is the Do-It-For-Me. Busy professionals and clients who are constantly on the go have minimal time to devote to home organization.
Furthermore, many of these clients have minimal energy after a long day of work or running kids to various sports and activities.
With less time and energy to focus on the home, a Do-It-For-Me client is typically prepared to outsource the project and bring in an expert organizing team to get the job done for them. Do-It-For-Me clients value an organized home and love their spaces looking and feeling in order.
However, with the lack of time and energy, the last thing they want to do when they get home is another home project or tidying up their spaces.
Utilizing a Denver professional organizer means more time to focus on career and living the life you want with a home that is easy to reset.
Our Do-It-For-Me services are done in 6-hour organizing sessions as a team. These services always begin with a walk-through, have minimal needs from the client during the middle, and end with a reveal.
Our clients can choose to skip the quick decision-making process and leave it to the organizers if they choose. The team can isolate unnecessary items in the space and save them on the side for decision making when your schedule permits.
The team can also create systems to help you stay organized, complete space planning or partial home staging in Denver Colorado.
The benefits of our Done-For-You services?
You do not have to worry about lifting a finger if you do not want to.
Our signature organizing process for done-for-you services will handle everything.
Our goal is to leave you with a space that supports your lifestyle so you can live your best life in your best environment. You get that orderly, organized home without having to feel overwhelmed or spend all of your free time making it happen.

At OBK, our Denver organizers work their magic and then show you how to maintain the simplicity of your new systems. Having an entire team help your house serve you is an investment, but one that does not drain your time or energy, so it is worth every penny.
This is why we say, "don't let your task list steal your joy" and that our organizing process and systems are ideal to create time and peace at home for you and your family.
Hiring an organizing company is like a personal assistant for your home.
Professional Organizing Services Denver, Co That Meet You Where You Are
We understand that our clients have different needs and come from different backgrounds throughout the Denver, CO region. We have worked with everyone, from the professional CEO to the stay-at-home mom.
Our professional organizing services meet you where you are! Following your initial consultation, we will be able to recommend the services that fit your needs. That could be a single professional organizer or a full team.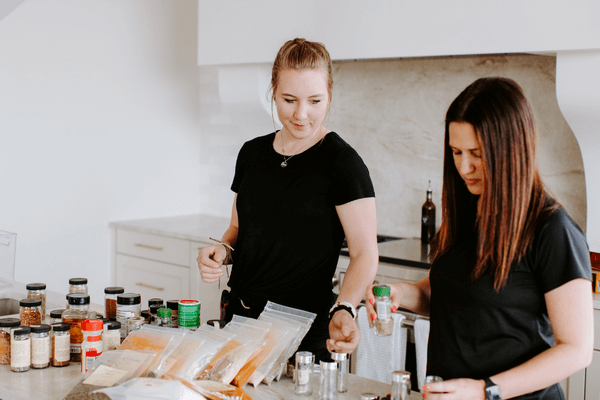 Work With the OBK&CO Team to Positively Shift Your Mindset & Home with Denver, Co Organizing Services
Your home should be a space you want to walk into. Your home should be a happy, inviting, motivating place.
When you have a place for everything and everything in its place, you will thrive. How you get there is up to you and where you feel like your resources are at their peak.
Some people have more energy, while others have more disposable income. Together we will figure out what you are willing to invest in and what services will transform your spaces.
If you are ready to work with Denver professional organizers at Keli & Co, reach out to us today. Fill out our contact form, for a complimentary consultation and we will start figuring out how you can save time, reduce stress and work in a way that makes sense for you and your lifestyle.
Originally posted MARCH 30, 2022