What is a Concierge Service, And How Can it Benefit You?
Do you want to figure out what to do with your vacation plans? In Denver, their Concierge Service can help you plan the perfect trip based on your interests, needs, and budget. We'll work with you to create a customized itinerary that includes all the details you need to make the most of your time away. They understand that planning a vacation can be daunting, and their team is here to help. Contact them today to learn more about our concierge service and how they can help you get the most out of your next trip.
What is a Concierge Service?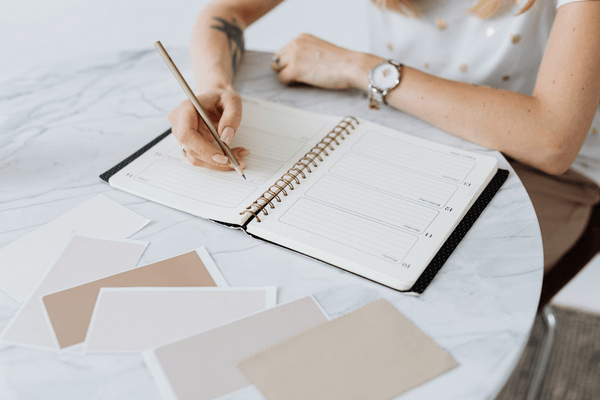 Concierge services are personalized assistance provided by a professional to help with a variety of tasks, including but not limited to booking travel arrangements, making restaurant reservations, securing event tickets, and coordinating transportation. They are becoming increasingly popular as people seek to simplify their lives and have more free time.
Concierge services differ from traditional personal assistants. They are typically available 24/7 and can assist with a broader range of tasks, often relying on a network of contacts and resources to accomplish the requested tasks. Concierge services' convenience and personalized attention make them a valuable resource for busy individuals, families, and corporate clients.
For individuals, a concierge service can save time and reduce stress by handling routine tasks such as booking travel arrangements and making restaurant reservations. They can also assist with more complex tasks, such as coordinating a special event or arranging for a last-minute change to travel plans. In addition, many concierge services offer personalized shopping and gift-giving services, making it easy to find the perfect gift for a loved one.



What are the benefits of using a concierge service?
A concierge service is a professional service that assists individuals in managing their personal and professional tasks. From scheduling appointments and organizing events to running errands and handling travel arrangements, a concierge service can help individuals maximize their time and lead more efficient and fulfilling life.
One of the main benefits of using a concierge service is having more free time. With a personal concierge handling your daily tasks, you can focus on the things that matter most to you: spending time with loved ones, pursuing a hobby, or simply relaxing. This extra time can lead to a better work-life balance, improved mental health, and a more enjoyable life.
Another benefit of using a concierge service is increased productivity. By delegating routine tasks, you can focus your energy on more important projects and responsibilities, leading to a more productive and successful life. This is especially true for busy professionals who have a lot on their plate and can benefit from the assistance of a concierge in managing their schedule.
Why Would You Want a Concierge Service?
A concierge service is a type of personal assistance service that provides personalized, high-quality services to a select group of clients. These services include booking appointments with healthcare professionals and organizing travel arrangements. They are typically offered by top-notch, well-known brands and are a popular choice for busy individuals who seek personalized care and attention.
One of the main advantages of using a concierge service is that it allows you to select the individual or team of professionals providing the services and customize their approach to suit your needs. This ensures you receive the most tailored care possible from a single provider or team.
Additionally, many concierge services offer various extras and benefits such as complimentary consultations, discounted rates, exclusive access to exclusive events, and more. These extras can add a lot of value to your service and make it even more attractive to prospective clients.
When you use a concierge service, you are guaranteed the highest quality of services possible and the personal attention you need. This can lead to improved work-life balance, increased productivity, better mental health, and an overall more enjoyable life. Overall, a concierge service can be an excellent choice for individuals who want personalized care without worrying about finding the time or resources to arrange it themselves.
Types of concierge services in Denver, CO
There are several types of concierge services in Denver, CO. Some of the most popular are personal assistants, valet parking, and private chefs. These services can be used to help with a variety of tasks, from booking tickets to organizing travel plans. They can also be helpful for those with specific needs or desires, such as those who may need help finding it convenient to make reservations or want personalized service.
Concierge services can be tailored to fit various needs and preferences, allowing individuals to select the level of service they want and receive. Some popular concierge services include personalized restaurant menus, shopping recommendations, and help planning trips and activities. Others may provide additional services like housekeeping or transportation.
Whether you are looking for an extra set of hands or a full-service concierge service, Denver has options that suit your needs and preferences.
Choosing the Right Concierge Service
Choosing the exemplary concierge service can significantly impact your life, helping to simplify and streamline your daily routines and make the most of your time and resources. When considering a concierge service, it's essential to keep the following factors in mind:
Reputation: Research the importance of the concierge service and look for positive reviews from past clients. This will give you an idea of the level of service and reliability you can expect.
Services offered: Ensure that the concierge service provides the services you require, such as event planning, travel arrangements, or home management. Some concierge services may also offer personal shopping or pet care specialties.
Cost: Consider the cost of the concierge service and compare it to your budget. Some services may offer various pricing options, including monthly or annual memberships.
Availability: Check the availability of the concierge service and ensure they can meet your needs promptly. Consider factors such as response times and level of accessibility.
Personalization: Consider the level of personalization offered by the concierge service. A service that can tailor its offerings to your specific needs and preferences is more likely to provide a better overall experience.
Communication: Ensure that the concierge service has clear and effective communication systems. This will allow you to easily keep track of your requests and receive updates on their status.
In conclusion, choosing an exemplary concierge service requires careful consideration of various factors. By taking the time to research and compare different services, you can find a concierge service that best fits your needs and provides you with the support and assistance you require.
Conclusion
Organized By Keli & Co, Concierge Services is a well-organized and professional service provider offering personalized assistance with various tasks. Whether you need help with booking travel arrangements, making restaurant reservations, coordinating special events, or providing shopping and gift-giving services, Keli & Co has the expertise and resources to make it happen. With a focus on convenience, efficiency, and customer satisfaction, Keli & Co is committed to helping its clients simplify their lives and have more free time. If you're looking for a reliable and trustworthy concierge service in the Denver area, look no further than Keli & Co.