How the Montessori Approach is at the Heart of OBK&CO Services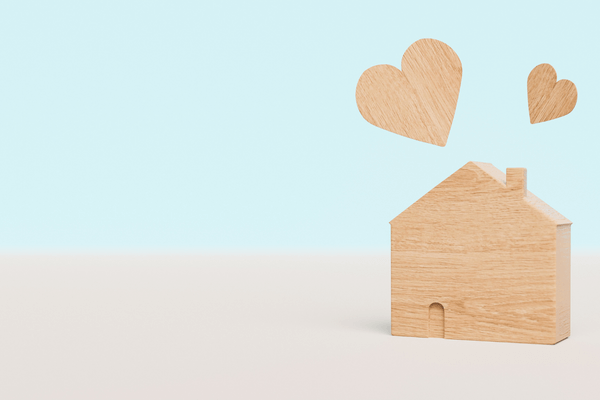 Not all organizers are created equal. You can find many of our differences in how we approach your home organization and move management process. At OBK, we rely on a foundation of Montessori principles in order to achieve your organizational needs and prepare you for living an intentional and immersive lifestyle.
The Human Tendencies
Before becoming a professional organizer, Keli worked in the education sector. She is AMI Montessori certified, and she spent a lot of time researching, reviewing, and utilizing Montessori principles. Human tendencies, according to Montessori teachings, are creative possibilities that guide an individual's development.
Human tendencies both motivate and provoke us to display certain behaviors. There are lots of correlations between these tendencies and unpacking and organizing homes. In professional organizing, we can look at the job on hand through the lens of these creative human tendencies:
Self-preservation

Orientation

Exploration

Order
Once we are able to get organized and move through these creative tendencies as a part of our organizing process, we help clients focus on the other creative tendencies and how they matter in their lives. These additional creative tendencies are:
Communication

Abstraction

Imagination
Let's Dive Right In (But Not Off the Deep End)
Not everyone is familiar with Montessori teachings, and that is perfectly fine. At OBK, we believe in giving you all the assistance and tools we can to get you comfortable with the process of becoming a more organized and systematic version of yourself. And, we hope, a happier, more fulfilled version of yourself too. It's just interesting and something I nerd out on when thinking about my background and organizing and how they relate.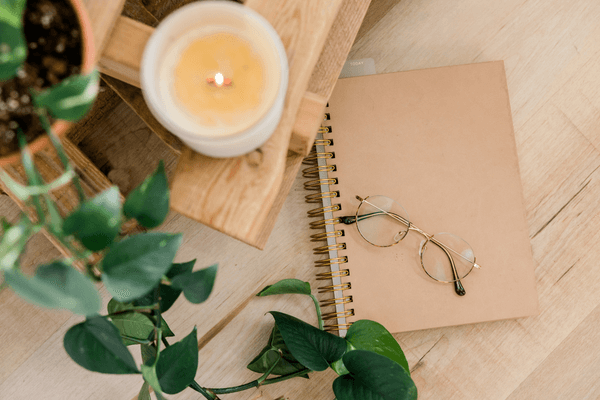 Let's get that self-preservation piece in place.
Moving is tough. Moving forward in your life can be challenging, whether you are organizing your existing spaces or moving into a new home. The challenge can be jarring and a sensory overload for many people.
Before tackling the project, you need to find your safe space. At OBK, we help walk alongside you so you can feel comfortable and confident moving through these decision-making moments. Clutter and disorganization are daunting. By working together, you can feel comfortable knowing you have someone on your side with your best interests at heart.
Self-preservation is why we like to seat with a client's kitchen and bedroom when unpacking them in a new home. Clients need to be able to "self-preserve" before they care about or can be effective with other tasks and priorities.
We will discover that self-preservation piece and help you feel good enough to say, "Let's do this!". By helping you get through your move or push forward to finding better systems for your home, you will feel even better about the direction your life is heading. And, you will be able to focus on those details that matter most–in your life, your career, and your home.
We'll help you orient yourself towards those important goals.
Did you know decluttering on the outside can help you declutter on the inside? Feeling safe and ready to tackle your spaces is just the beginning. Once you feel ready, you need to do the thing. We can help.
Getting organized is just the start of a new and improved life. And, getting these is easier than you think once you put your mind to it. Think of our team as the compass you need to get you out of the woods. We will be by your side directing you through the thick of a move or the piles of clutter that grew over time. With the right mindset from self-preservation, you will find orienting yourself to get you out of the woods is a walk in the park.
We will help show you just what an organized life can do for you and give you the steps to take towards a more fulfilling life. Once you get a glimpse of the other side, you will never want to go back to the way things used to be.
You'll get to explore your organized life with eyes wide open.
It is hard to imagine what your life used to be like. Whether we are helping you unpack or simply redesigning spaces to focus on a more organized life, you'll be amazed to discover what you've been missing out on.
An organized closet can shave minutes off of your morning routine.

An organized pantry can make grocery shopping and restocking simple.

An organized home makes living easy and carefree.
We'll help you explore the ways in which you can benefit from a more organized household. New spaces offer unlimited opportunities to start fresh with your belongings. While you explore your new home, we help you become acclimated to order and organization. As professional organizers in Denver, our job is to make sure you seek the possibilities your spaces have to offer. We are guides and mentors presenting you with a new way of living.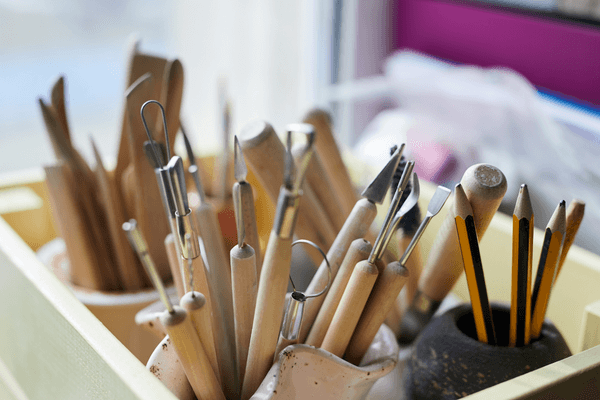 With your life in order, you can focus on those creative tendencies that matter most.
An organized life is a beautiful one. At OBK, we are determined to help you find order in your life so that you can focus on the things that matter. We believe that your outer environment affects your inner one, so physically establishing order can help you create it mentally.
What will order help you achieve?
You can follow your career path with renewed energy and vigor.

You can be there for your family without feeling overwhelmed and anxious.

You can be available mentally, physically, and spiritually for yourself.

You can make time for the activities in your life that bring you joy.

You can discover the freedom that comes with spaces that serve you.
When you establish order, you can truly focus on living the good life. Order is key to productivity and motivation, both of which you need to live fully.
Are You Ready to Get Organized the Montessori Way?
We are not asking you to swap all of your kids' toys for wooden ones. We aren't even encouraging you to submerge yourself in Montessori teachings. We only want to help you discover the best version of yourself and live the best life possible- whatever that looks like for you.. Living in an organized home, we know you can achieve anything you set your mind to.
Self-preservation, orientation, exploration, and order are all key to how our team approaches your spaces. When we help clients get in the zone with us, we can help them unravel what is holding them back in their spaces and help them make positive adjustments that lead to a happier lifestyle.
Are you ready to get organized with Keli & Co? We are excited to make a world of difference in your spaces. Reach out to us today for a complimentary consultation to chat about your pain points and create an action plan together!


Originally posted JUNE 2, 2022