Countless studies have come to the same conclusion: moving tops the list for most stressful life events. A whopping 45% of Americans in a survey responded that moving is one of the most stressful events they have ever experienced. Yet, 94% of those who hired help said it was worth every penny. Furthermore, 45% stated that packing up was the worst part of the event–which is something a professional organizer can help you accomplish!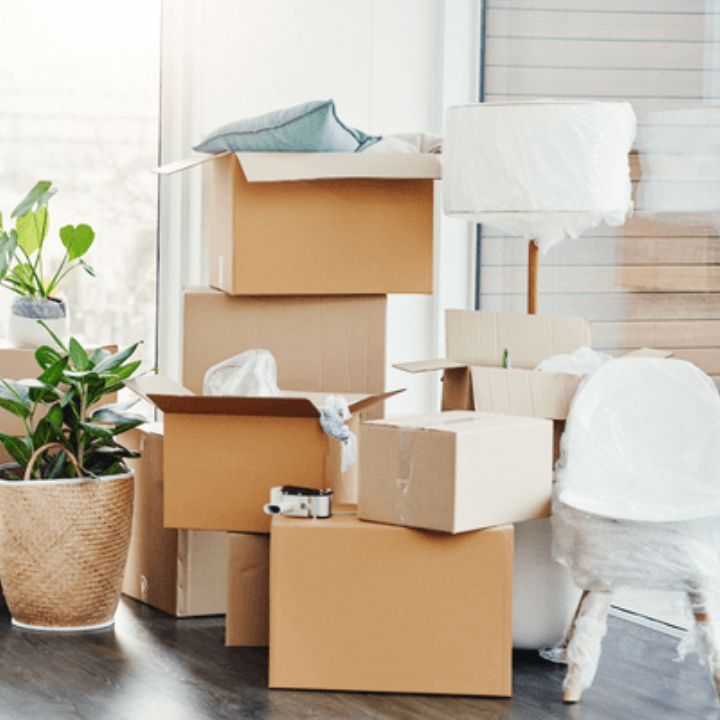 Hiring help reduces the stress of your move by removing the heavy lifting–both physically and mentally–and allowing you to juggle it and your day-to-day life load a little easier.
Professional Organizers vs. Professional Movers
Both professional organizers and professional movers have their place in the moving industry. The decision comes down to how much help you need and where the extra hands are most beneficial.
The priority of a professional mover is to ensure no items are damage free during a move. Most companies will load, unload, and pack/wrap items (like furniture) with care for transportation. While not all moving companies are the same, most of their task is ensuring all of your items safely go from location A to location B.
When surveyed, 48% of people suggested that packing up was the most stressful part of the move, but it was closely followed by 47% of people saying that sorting and purging were the most stressful. Your needs have now gone from professional mover status to professional organizer status.
Before you pack everything up, we help you declutter and purge unwanted or unnecessary items, making your unpacking services the best investment.
Benefits of Unpacking Services from an Organizing Team
At Organized by Keli & Co, our team divides into two specific groups (the organizing team and the moving team) that work together to deliver The Organized Move. Our Denver moving services maximize your time and reduce your overwhelm. Both teams help flawlessly take you from your old home to your new home with little to no hassle.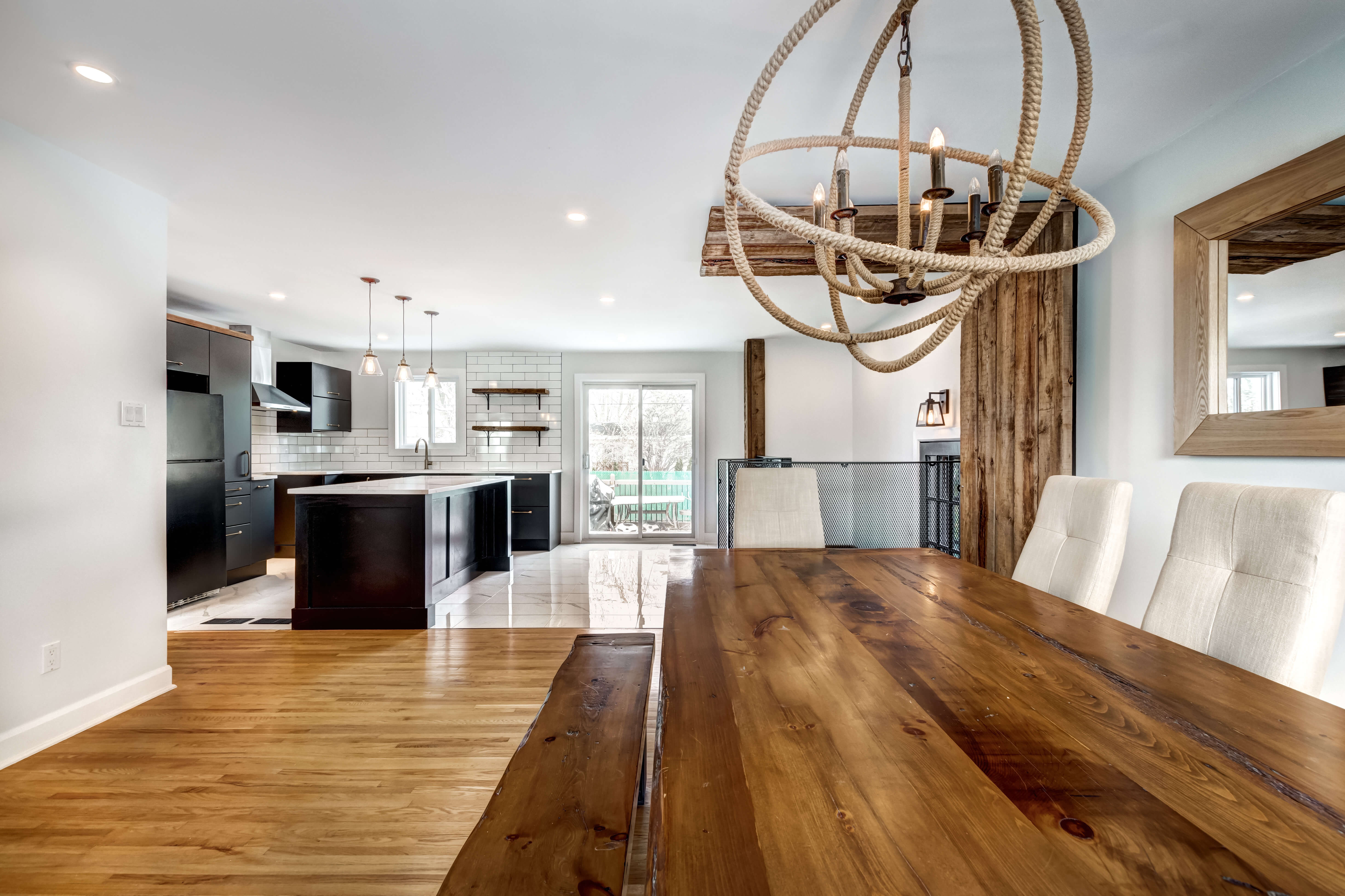 One of the best parts about our moving services is your unpacking services. Seriously–add them to your wishlist. Here are five reasons why!
Reduce Stress
The physicality of moving is stressful, sure. But, when you think the end is in sight and you've gone through all the hoops of packing up, purchasing, and arriving at your new home, your bliss is cut short by the daunting task of unpacking. Having a team on-site ready to unpack and set you up for success from day one is a relief.
More Time Focused Elsewhere
Enjoy your new surroundings and go about your typical day. Run your errands, attend your work meeting, and cheer your kid on at their soccer game–stress-free. Unpacking services from Organized by Keli & Co gives you the freedom to feel the joy of the move without the hassle.
Life Back on Track Quickly
No need to set aside time off from work and play to move. No need to cancel graduation party plans or coffee with a friend. You can save your much-needed time off for more important matters as our unpacking services get you box-free in less than a week with your life fully back on track. It's amazing how much happier your home is when decluttered and de-boxed!
Organizing with a Clean Slate
While we are happy to meet you where you are (maybe you moved in three months ago, and those boxes are still piled high in the garage), we love a clean slate for organizing purposes. Unpacking services booked as part of your Organized Move services gives us a chance to set your family up with simple, sustainable systems from day one!
Reduce Time to "Fully Moved In"
Did you know it takes the average person six months to be fully moved into their home? We get it. It's easy to unpack the essentials and shove the other boxes to the side for another day. Procrastination is a new homeowner's best friend–especially when days are filled with many other must-do tasks. OBK & Co can shrink those six months and get you box free and settled in a week or less.
What is Included in Your All-Inclusive Moving Services From Organized by Keli & Co
All-Inclusive moving services are one of our most popular services because we make moving into your new Denver, CO, home simple. We cover everything from pre-packing to unpacking and the details in between. When you book your all-inclusive moving services with us, you'll get a moving team and an organizing team to tackle the following:
For more information on moving services or any other Organized by Keli & Co services, you can visit the services section of our website.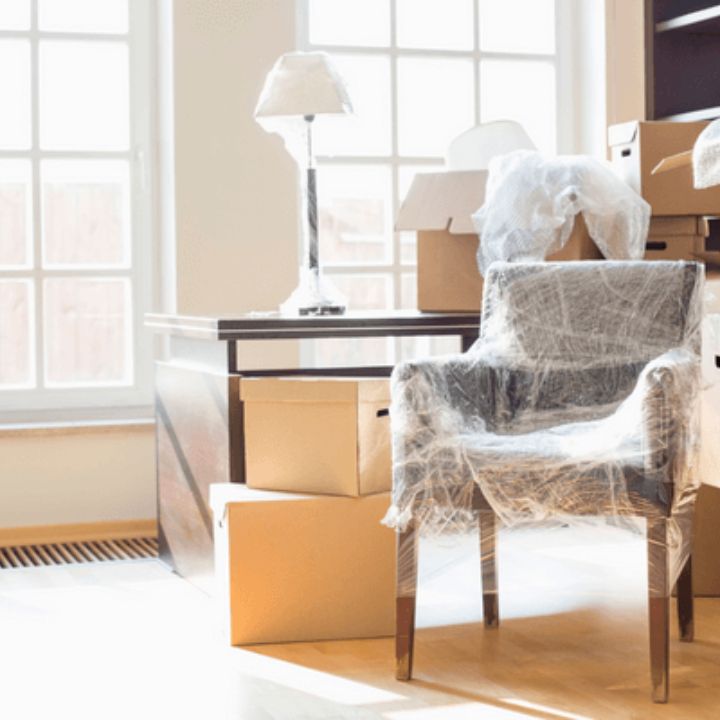 Hire OBK & Co For Your Home Organizing Needs!
We know how stressful life transitions can be for you and your family. Whether you are upsizing, downsizing, going through a divorce, blending families, or simply changing life seasons, our team is here to make the process easier for you.
Many families forget or don't even know that unpacking services exist. We've worked with clients weeks or months after moving when they've already gone through the stress and are sitting with the overwhelm of too many things left unpacked. In reality, our all-inclusive moving services could have saved time and energy from the start.
But we're not here to judge. Because we can still help you just as much as we helped the people who used us for their entire move. Our OBK team is skilled at meeting you where you are–regardless of the size of your home or the number of things you may have.
It is never too late to get organized–we are here to help you move forward from where you are. Contact us to set up your consultation today and transform your home, your move, or your life with professional organizing services in Denver, CO.