Organizing from The Inside Out
This would have to be my number one favorite organizing book. If you are interested in the philosophy and practices of organizing, check it out. It is written with the wisdom, knowledge and experience of my favorite professional organizer of all time, Julie Morgenstern. My team has read it and we refer to her work all the time. She coined the SPACE acronym that we use to organize nearly any space or even organize a whole home. She also gives practical suggestions for every space and situation you may want to organize in your home.
The Home Edit
Have you seen the latest book, "The Home Edit" a guide to organizing and realizing your house goals. I absolutely love what they do and how they do it! This is the luxury line of home organizing. Their philosophy is to organize it, label it AND style it because by editing every room and organizing your things in a functional way, you will treasure your home more and not buy items that you already own. Their idea was to reinvent traditional organizing and merge it with interior decorating. I totally agree with them in that every single space has the potential to be functional and beautiful at the same time!
Outer Order, Inner Calm
Gretchen Rubin, #1 New York Times bestselling author of, "The Happiness Project" has a new book out and I'm truly obsessed! "Outer Order- Inner Calm" is her latest release and it's about how to declutter and organize to make more room for happiness. It is her philosophy that by getting rid of things that we don't use, don't need or don't love, we create physical and mental space for what we truly value. When we have space for what we value we can create the lives we want to live. Sounds so simple... Isn't that what we all want? Yes, please!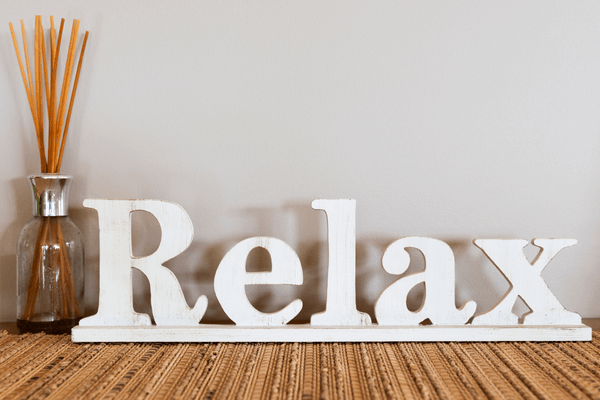 The Magical Art of Tidying Up
We have all heard the name Marie Kondo and somehow it has even morphed into a verb... to konmari, which means to follow the process outlined in her book, "The Magical Art of Tidying Up." I read the book when it came out in 2014 and I have adopted some of the philosophy myself.
There are two main ideas that differentiate her style from any other I have seen.
First is her "spark joy" concept. It's a different spin on decluttering and instead of asking the typical questions such as how often an item is used or have you worn this shirt in the last six months etc... the only relevant konmari question is, "Does this item spark joy?" And I like this idea as it is true that our items and surroundings often represent what we value. In this external process of surrounding ourselves with what we value most there is an internal process that simultaneously takes place offering internal clarity and this is priceless!
The second main idea that differentiates Marie Kondo's philosophy from others I know is the idea that instead of moving room to room in the process of tidying, a system of categories is utilized.
There is a lot of power in this system as we are often unaware of the quantities of particular items that we actually accumulate. I am grateful for what I have learned from the books, Netflix series and personal experience using her methods. Have you "Konmaried" anything lately?
Each of these books offer a very different perspective on organizing. I find my strategies to be curated from the best of each and then my Montessori training added in there. I agree with the ladies from the Home Edit that spaces need to be beautiful to remain inspiring and maintained. Gretchen Rubin brings a simplicity to organizing for real life that is invaluable to simplifying and creating your best life every day.
Lastly, Kon Marie. While some of her techniques aren't practical for busy homeowners there is definitely magic in being tidy and surrounding yourself with only those items that bring you joy.
Have you read any of these? Did they help you in your journey? Here is another article that may offer some assistance. I would love to get your feedback and hear of others as well. You name it, I have probably read it!