In today's fast-paced world, finding peace and serenity within our homes has become more important than ever. For individuals who appreciate the beauty of an organized living space, decluttering is a crucial step towards achieving an aesthetic and harmonious home environment. However, it's essential to understand that decluttering doesn't mean you have to part with everything you enjoy or adhere to a strict "set number" of belongings. The goal is not to create a stark and empty space, but rather to curate your possessions mindfully.
In this ultimate guide to decluttering, we emphasize that sentimental value and personal attachment are valid considerations when deciding what to keep. Your home should be a reflection of your unique identity and experiences, and that includes preserving items that hold deep meaning for you. The organizing process should never leave you feeling stressed or anxious about losing cherished belongings.
By approaching decluttering with a balanced mindset, you can create a space that combines elegance, simplicity, and the efficient use of space while preserving your personal connections and sentimental treasures. Our expert tips and strategies will guide you through the process of assessing your belongings, making thoughtful decisions, and organizing them in a way that enhances both functionality and aesthetics.
Remember, decluttering is about finding the right balance for you. It's an opportunity to create a home environment that supports your well-being, evokes joy, and provides a sense of calm. So let's embark on this journey together and discover the transformative power of intentional decluttering.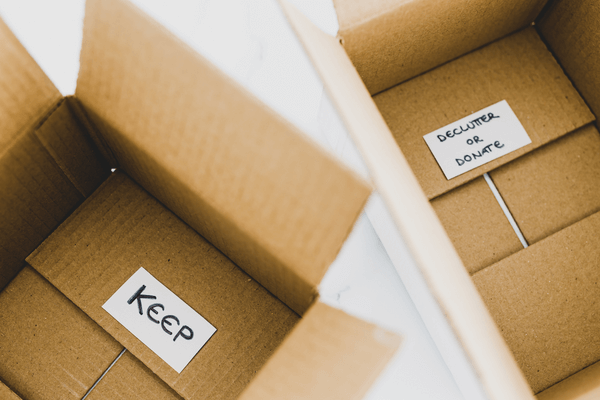 Understanding the Power of Decluttering
Before diving into the practical tips and tricks, it's essential to grasp the transformative power of decluttering. Clearing out the physical clutter not only creates a visually appealing space but also contributes to mental clarity and reduces stress. For individuals who prioritize an organized home, it becomes a reflection of their refined taste and desire for efficiency. Embracing decluttering as a lifestyle choice will allow you to appreciate the elegance and simplicity that an organized home brings.
Preparing for the Decluttering Process
As professional organizers, we understand that decluttering can be an overwhelming task. That's why it's crucial to develop a well-thought-out strategy that sets you up for success. By breaking the decluttering process into manageable steps, you can approach it with clarity and efficiency.
Start by creating a detailed plan that outlines the specific areas or rooms you want to declutter. Consider your schedule and allocate dedicated time for each decluttering session. Setting a timeline helps keep you accountable and prevents the process from dragging on indefinitely.
It's important to recognize that decluttering can require resources such as storage containers, organizing tools, and possibly professional assistance. Assess what you already have on hand and make a list of any additional supplies you may need. This proactive approach ensures that you have everything necessary to tackle the task effectively.
While decluttering can be a rewarding and cathartic experience, there may be instances where seeking professional assistance can be beneficial. Professional organizers bring expertise, experience, and a fresh perspective to the process. They can provide guidance, practical solutions, and efficient strategies tailored to your unique needs. If you find yourself overwhelmed or unsure about how to proceed, don't hesitate to reach out to a professional organizer who can support you throughout your decluttering journey.
The Art of Letting Go: Sorting and Decision-Making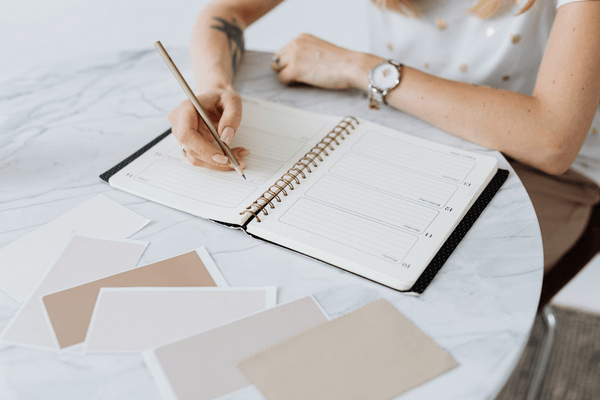 Categorizing Possessions: Begin by sorting your belongings into categories such as clothes, accessories, books, and sentimental items. This approach allows you to assess each category individually and make informed decisions.

The Rule of Three: When considering whether to keep, donate, or discard an item, ask yourself three vital questions: Do I use it? Do I love it? Does it enhance my life? If the answer is no, it's time to let go.

Sentimental Items: Sentimental objects often hold a special place in our hearts. Consider taking photographs or creating digital albums to preserve the memories associated with these items, allowing you to cherish them without the physical clutter. If you decide you do want to keep them utilize designated storage containers, such as archival-quality boxes or acid-free folders, to protect delicate items like photographs, letters, or heirlooms. Proper storage ensures their long-term preservation and safeguards them from potential damage caused by environmental factors.
Organizing and Maximizing Small Spaces
Prepare for a Professional Organizer: Prior to a professional organizer's arrival, take time to declutter surface areas, clear pathways, and identify problem areas. This proactive step will maximize the efficiency of their assistance. For a full list of what not do to visit our article here.

Creative Storage Solutions: Embrace smart storage solutions to optimize small spaces. Utilize vertical storage, under-bed storage, and dual-purpose furniture to make the most of every inch of your home. Check out tips and tricks from professional organizers on maximizing small spaces here.

Streamline Your Closet: Use clever organization techniques to maximize your closet space. Invest in high-quality hangers, utilize space-saving techniques like cascading hangers or drawer dividers, and consider a seasonal wardrobe rotation to keep your closet clutter-free.
Maintaining an Organized Lifestyle
Mindful Consumption: Adopt a conscious approach to shopping and acquiring new possessions. Before making a purchase, evaluate its long-term value and consider whether it aligns with your vision of an organized home.

Regular Maintenance: Set aside time each day or week to maintain the organization you have achieved. Develop simple habits such as returning items to their designated places and decluttering regularly to prevent accumulation.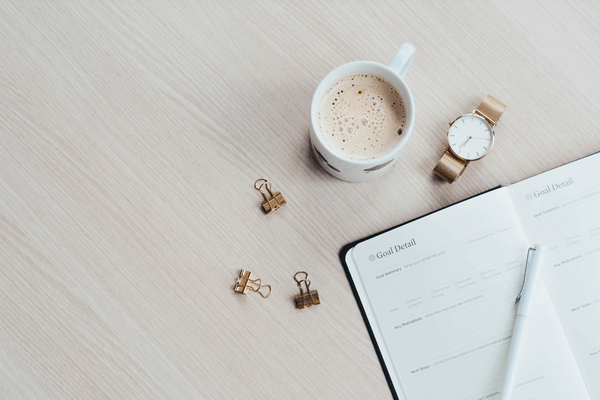 Decluttering is not just about tidying up your physical living space; it's a transformative journey that reaches far beyond the material realm. When you embark on the path of decluttering, you open the door to a multitude of benefits that extend to your inner self, fostering a sense of inner peace, mental clarity, and accomplishment.
As you let go of unnecessary possessions and create a space that is organized and intentional, you free yourself from the weight of physical clutter. The process of decluttering allows you to make conscious choices about what truly matters to you and what aligns with your current lifestyle. By embracing simplicity, you create room for what truly brings you joy and serves a purpose in your life.
With each item that finds its rightful place and every space that becomes organized, you'll experience a growing sense of accomplishment. The progress you make in decluttering can be empowering and motivating, boosting your confidence and inspiring you to continue this transformative journey.
An organized home not only offers a visually pleasing environment but also provides a sanctuary for your mind. The serenity that comes with an orderly living space allows for mental clarity and focus. It becomes easier to relax, unwind, and recharge in an atmosphere that promotes a sense of calm.
Furthermore, an organized home sets the stage for more harmonious relationships and social interactions. When your space is thoughtfully arranged, it creates a welcoming ambiance that leaves your friends and guests in awe. It becomes a reflection of your style, personality, and attention to detail, making a positive impression on those who visit.
Now, with the knowledge and inspiration gained from this ultimate guide to decluttering, it's time to embark on your own personal decluttering adventure. Embrace the transformative power of simplicity and organization, knowing that it goes beyond mere aesthetics. With each step you take, you are creating a haven of order and style that not only brings joy to your daily life but also leaves a lasting impact on your overall well-being.
So, embrace this opportunity, trust the process, and savor the journey. Your decluttered and organized home awaits, ready to welcome you into a world of inner peace, mental clarity, and fulfillment.
Let the transformation begin!
Want some professional help? Book a zero obligation consult here.