MAINTAINING AN ORGANIZED SPACE WITH A LABEL MAKER
As a DIYer, keeping your home organized and clutter-free can be a daunting task. Fortunately, there are a handful of tools that you can use to create a well-organized space. One of the most useful tools in this regard is a label maker. If you haven't used a label maker before, now is the time to invest in one. In this blog post, we'll discuss how label makers can help you maintain organized spaces.
Custom HTML/CSS/JAVASCRIPT
Benefits of Using Label Makers:
Label makers come with a wide range of benefits that can help you keep your space organized. The most obvious benefit is that labels can help you identify items quickly. This is important because it will reduce decision fatigue and time spent on the task. Labeling can also eliminate confusion also saving more time. Suppose you have a particular shelf in your pantry for dried goods. In that case, labeling each container will help you find the item you're looking for instantly. Additionally, labels enhance the aesthetic appeal of your space, making it visually appealing.
Creating Definitions:
Defining and labeling different areas of your home is another way to maintain an organized space. For instance, label each shelf in your pantry to specific food items or label a toy bin for specific kinds of toys. If you have multiple kids, labeling each basket or bin with each kid's name can be helpful in keeping things organized and avoid misplacing things.
Maximizing Space:
A label maker allows you to maximize your space by creating a specific label for every item. This strategy is especially useful in small spaces, where every inch counts. Labeling different items and containers can turn your clutter into an organized and easy to manage space. A word of caution though: don't get stuck in the weeds and micro label when it's not necessary. The space needs room to grow and change over time. For example, if you eat lots of bars and keep them in stock regularly, you may want a label for granola bars, protein bars, candy bars etc.. but if you can get by with a label for "bars" and still know what you have and which is which, the simple "bars" label could be easier to maintain.
Quick and Easy to Use:
Label makers are also quick and easy to use, so creating a well-organized space doesn't require too much time or effort. You can create multiple labels quickly, which means no wasted time looking for misplaced items. Once the labels are in place, you won't have to spend additional time organizing your stuff again, meaning you'll have more time to focus on other tasks.
Staying Motivated:
Staying motivated is one of the toughest things in organizing your space. With a label maker, you'll have a visual reminder of the effort you put in to create a well-organized space. Label makers help energize you to keep things organized and ensure that everything has a home.
Label makers are versatile tools that can help you maintain an organized space with ease. Labeling allows you to identify items quickly, creating definitions, maximizing space, and staying motivated. Incorporating label makers in your home organization strategy can make a big difference in how easy it is to manage your space.
Once you have chosen your label maker, you will need to determine which tape, font and size work best for your project. I have included here the tape we use most at Keli & Co because there are many options out there and we have found that the brand name isn't always important here.\
The following examples show different styles of labels you can make with the Brother P Touch Cube Plus. Keep in mind the options for fonts are endless! The font used below is FUTURA BOLD and then we "bold" the Futura Bold option.
CLEAR LABEL TAPE WITH BLACK FONT
(caution on the sizes- you can get .5 inch, .75 inch and 1 inch the label shown is on .75)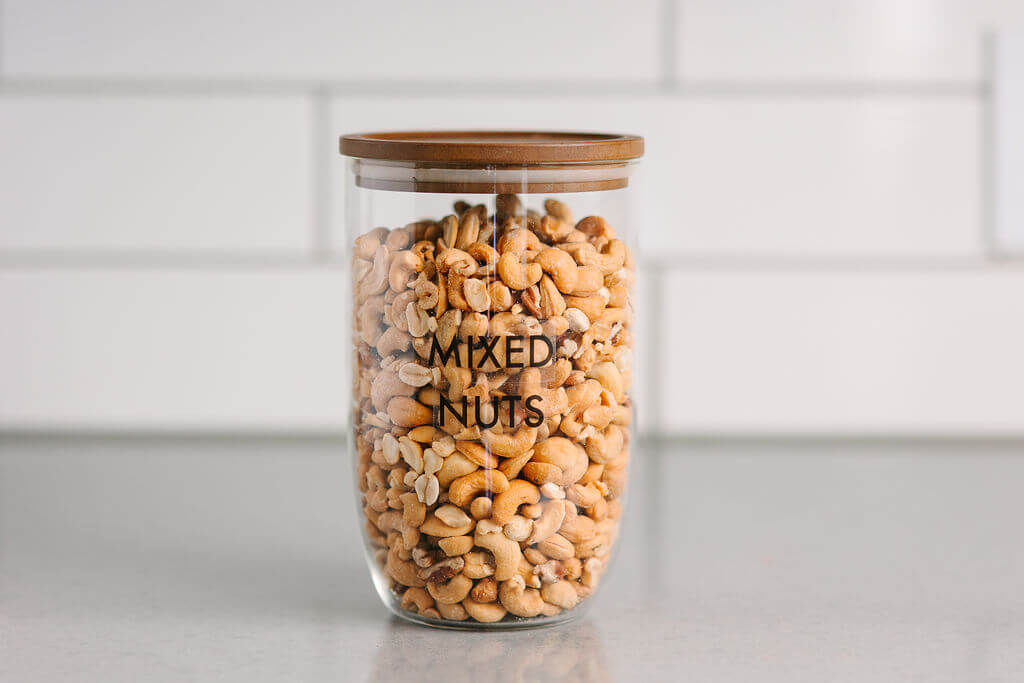 CLEAR LABEL TAPE WITH WHITE FONT
(caution on the sizes- you can get .5 inch, .75 inch and 1 inch the label shown is on .75)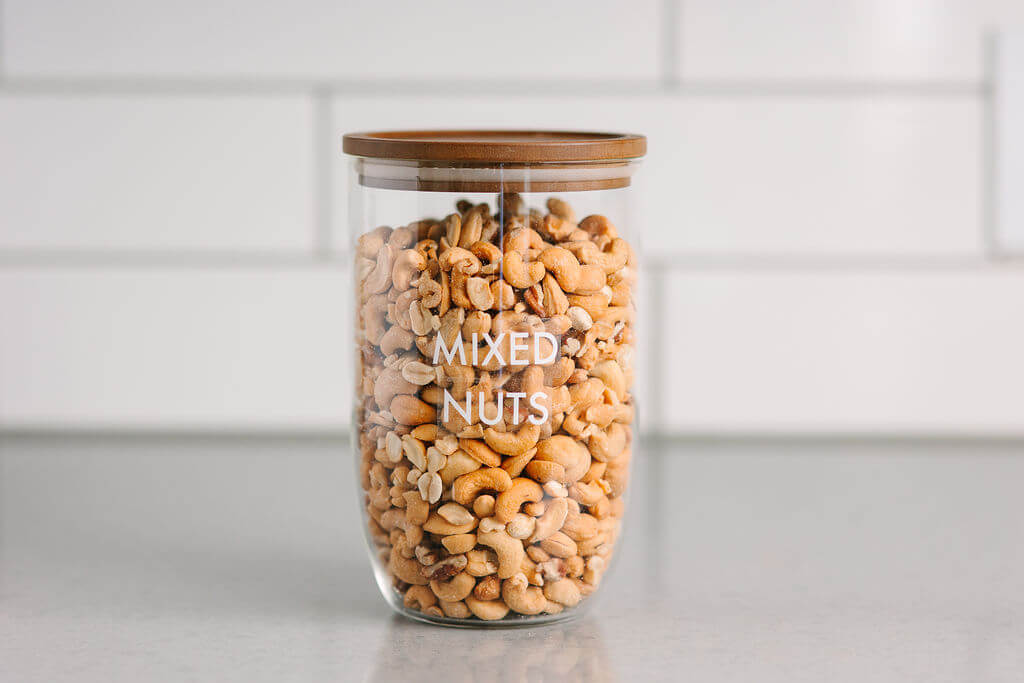 WHITE LABEL TAPE WITH BLACK FONT
(caution on the sizes- you can get .5 inch, .75 inch and 1 inch the label shown is on .5)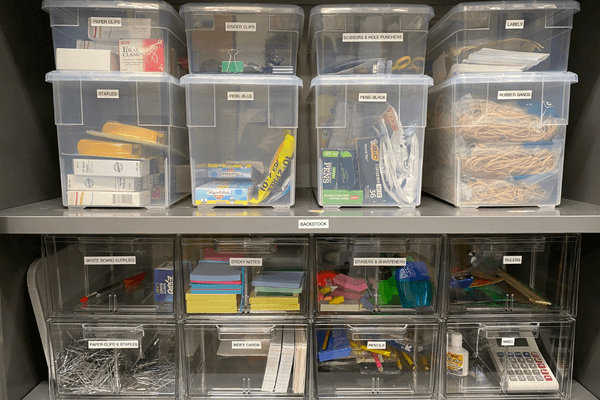 BLACK LABEL TAPE WITH WHITE FONT
(caution on the sizes- you can get .5 inch, .75 inch and 1 inch the label shown is on .5)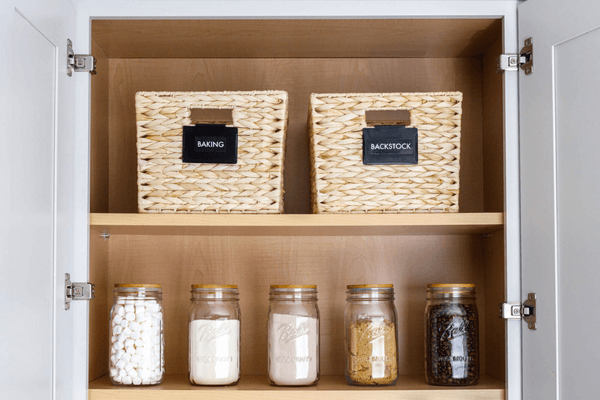 There are always other options for labeling organized spaces as well. For a custom look that does't show the glossy tape in the back we use a Cricut Joy and temporary or permanent vinyl. This is a time intensive strategy and the results are as custom as you want to make them. There is no limit to the colors, fonts, sizes etc. Just be aware that is you do not already have experience with Cricut there are several steps and tools involved to complete the project.
Organized by Keli & Co offers custom vinyl labels upon request. Here area few examples using Cricut vinyl custom labels:
CRICUT VINYL WHITE: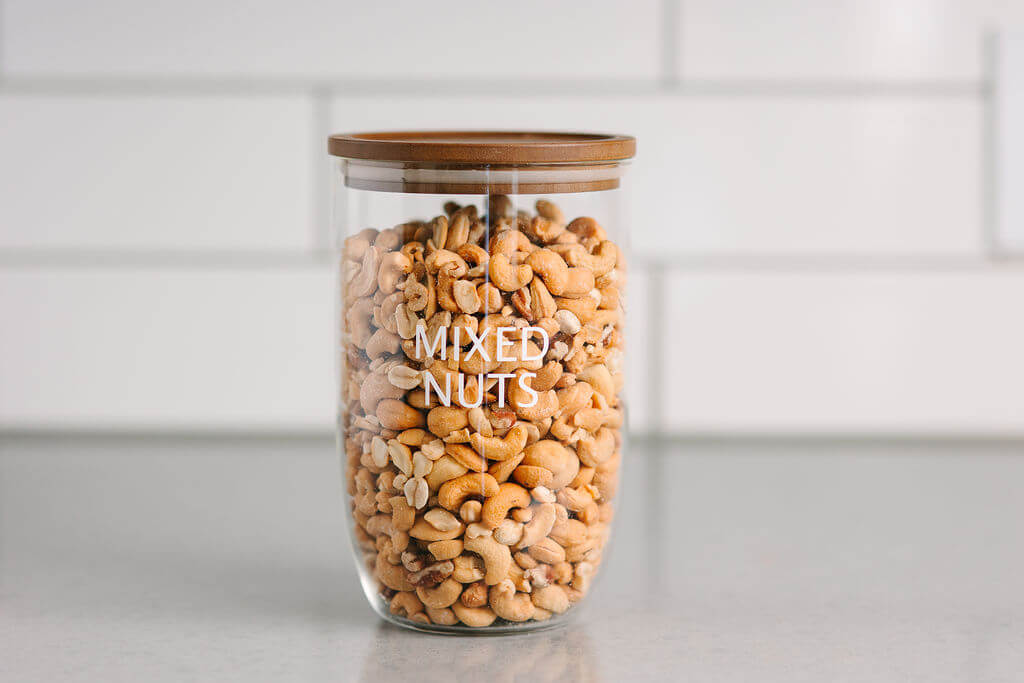 CRICUT VINYL BLACK: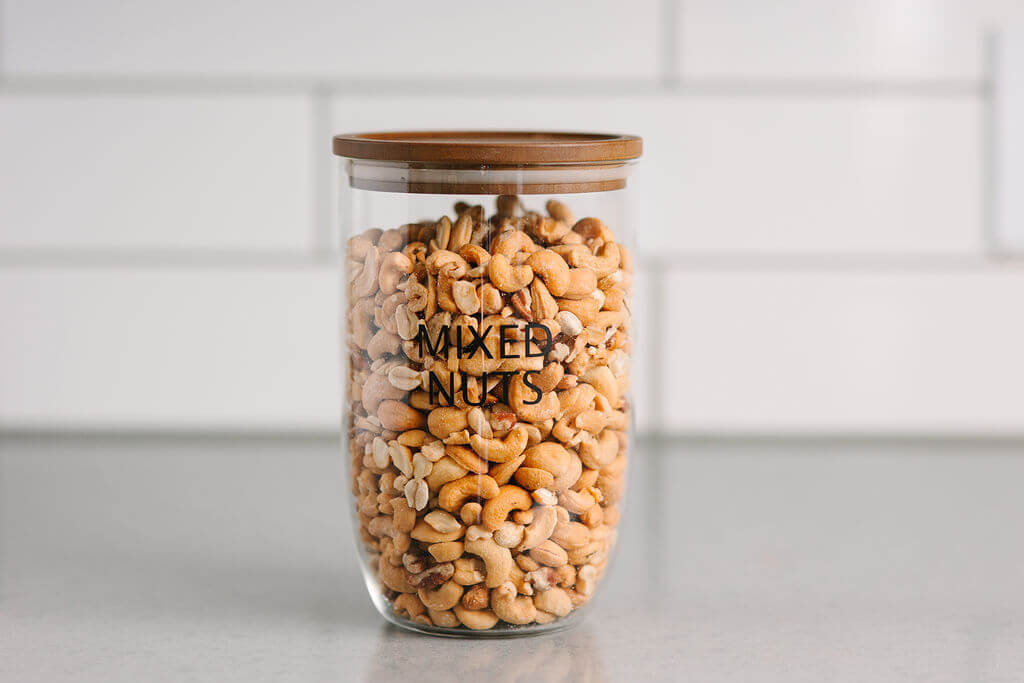 And then there are always the premade sticker labels. These are a simple option and the con to this strategy is that often the options needed don't come in the set. So you may need multiple sets to complete the project and have to be ok with some of the general categories given.
Back to Blog