Having a well-styled and organized pantry is not only functional but also adds a touch of luxury to your home. At Organized by Keli & Co., we specialize in professional pantry organization, and in this ultimate guide, we'll walk you through the steps of stylizing and staging your pantry to perfection. By following our expert tips, you can transform your pantry into a visually stunning and highly functional space that complements your home's overall aesthetic.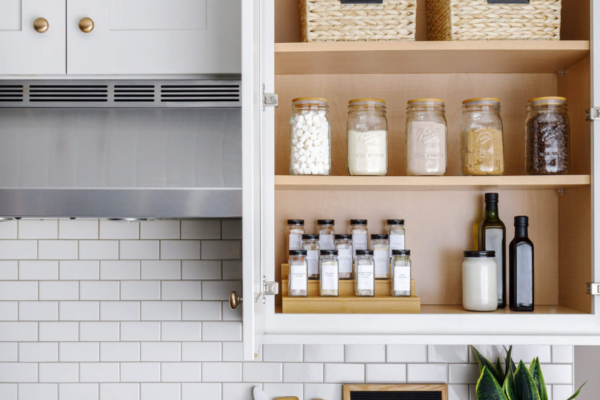 The Importance of a Well-Organized Pantry
The journey towards an organized pantry begins with understanding why it is a vital component of an efficient and visually appealing home. Here, we will discuss the benefits of a well-organized pantry, such as time-saving, reducing food waste, and enhancing the overall aesthetic appeal of your kitchen space.
Choosing a Style Preference
Selecting a style preference is the first step towards creating a beautifully styled pantry that harmonizes with your home decor. At [Company Name], we have developed a downloadable "Style Guide" to inspire your design choices. Explore different styles, such as modern, rustic, minimalist, and more, and find the one that resonates with your personal taste. When choosing a style, consider the following:
Aligning with Your Home: Ensure that the chosen style complements your home's overall design. A seamless transition from your kitchen to the pantry enhances the visual appeal.

Colors, Patterns, and Textures: Incorporate colors, patterns, and textures that reflect your chosen style. For a modern pantry, sleek and monochromatic color schemes work well, while rustic pantries benefit from warm tones and natural textures.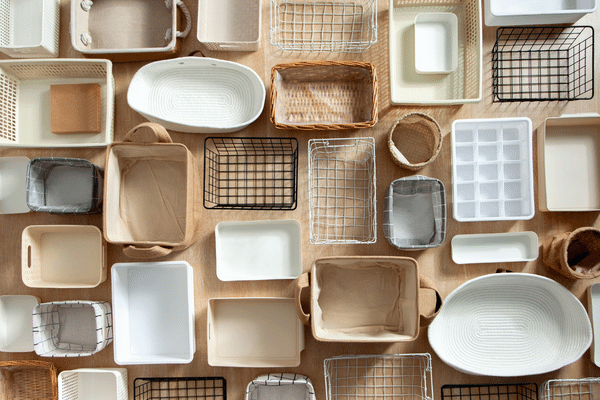 Creating Zones in the Pantry
To maximize functionality, it's essential to create distinct zones within your pantry. By grouping similar items together, you'll not only find everything easily but also maintain an organized and clutter-free space. Let's explore the essential zones you should consider:
Dry Goods Zone: Dedicate an area for storing grains, cereals, snacks, and baking supplies. Utilize clear storage containers and labels to keep everything visible and accessible.

Canned Goods Zone: Organize canned foods and jarred condiments in this zone. Consider using stackable can racks or tiered shelves for efficient storage.

Spices and Seasonings Zone: Create a dedicated section for spices and seasoning containers. Utilize spice racks, drawer inserts, or rotating carousels to keep them well-organized and easily accessible.

Beverage Zone: Allocate a space for storing your favorite beverages, including coffee, tea, and bottled drinks. Use beverage organizers or stackable bins to optimize vertical space.

Snack Zone: Designate a separate area for snacks and grab-and-go items. Utilize baskets or clear containers to store different types of snacks, ensuring easy visibility and accessibility.

Baking Zone: If you enjoy baking, create a zone specifically for baking ingredients, utensils, and tools. Consider incorporating specialized storage solutions such as baking ingredient canisters and adjustable shelving for baking pans.

Appliances and Utensils Zone: Designate a space for small appliances and commonly used utensils. Use drawer dividers and shelf organizers to keep everything in its place.
Remember, the key to maintaining these zones is consistency. Regularly declutter and rearrange items to ensure your pantry remains organized and functional.
Additional Tips for a Luxurious Pantry
n addition to zoning, here are some extra tips to elevate your pantry's luxury factor:
Decluttering: Before styling and staging, declutter your pantry by removing expired items or those you no longer use. This creates a clean and visually appealing space.

Lighting: Consider installing proper lighting in your pantry to create an inviting atmosphere. Well-placed LED lights or pendant lights can highlight different zones and enhance the overall aesthetic.

Luxury Elements: Incorporate luxurious elements such as glass containers, marble countertops, or decorative accents to elevate the visual appeal of your pantry. These touches add a sense of elegance and sophistication.

Custom Cabinetry and Shelving: If your budget allows, consider investing in custom cabinetry and shelving solutions. Tailored to your pantry's dimensions and style, these high-end options create a cohesive and luxurious look.

Clear Storage Containers: Opt for clear storage containers to showcase your pantry staples. Transparent containers not only create a visually appealing display but also make it easy to identify and locate items.
By implementing these additional tips, your pantry will exude luxury and charm while remaining functional and organized.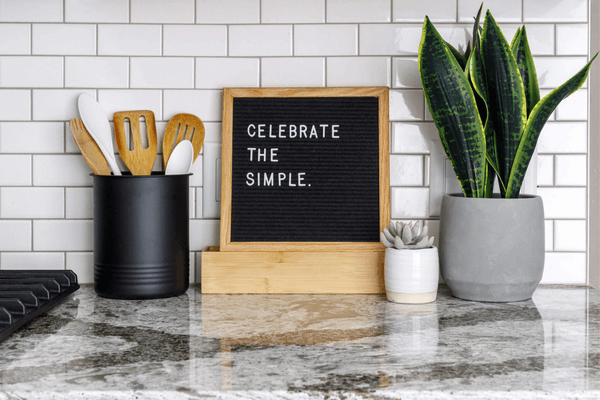 Styling and staging your pantry is an opportunity to transform it into a luxurious and functional space. By choosing a style preference that aligns with your home and creating well-defined zones for different items, you can achieve a visually stunning and highly organized pantry.
Remember to declutter regularly and incorporate luxurious touches to elevate the overall aesthetic. At Organized by Keli & Co, we specialize in professional pantry organization and can help bring your pantry dreams to life. Contact us today for personalized assistance in creating a pantry that reflects your style and enhances your everyday life. You can also download our "Style Guide" here, this style guide will help you choose an aesthetic vision for your pantry.