Tips for Move Management

As soon as you're given the news that you have to move, your mind goes into overdrive. You start packing your things and making arrangements with friends and family until you finally face the reality that you're actually moving. But while it's a pretty stressful process, there are a few things that you can do to make it go more smoothly. In this blog post, we'll discuss some tips for move management, from clarifying expectations to developing key skills to delegating. By following this simple advice, you'll minimize the stress of a move and get everything done in a timely and manageable manner!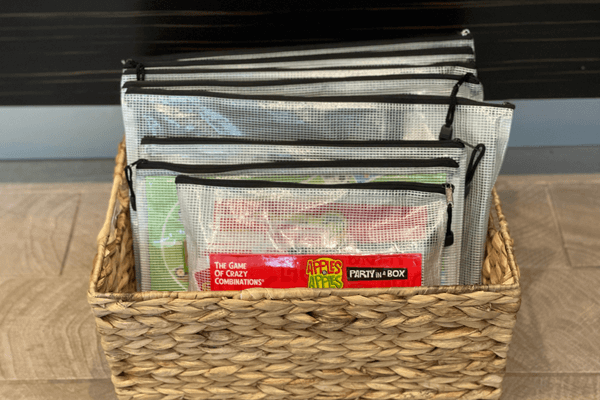 Clarify Expectations
If you're considering a move, it's important to have clear expectations from your moving company. You need to know what services they offer and be sure you can afford their prices. It's also helpful to understand their schedule and how long it will take them to complete the job. And finally, be prepared for any surprises along the way - like unexpected damage or missed deadlines.
By following these tips, you'll ensure a smooth moving experience that is both affordable and stress-free.
Develop Key Skills
Moving is daunting, but it's important to be prepared for it. Developing key skills will make the process go much more smoothly. Start by creating a packing list that includes everything you'll need for your move. Then, make sure to allocate enough time in your schedule to get everything done – it'll make a move go a lot more smoothly. Finally, be sure to have insurance on hand if something goes wrong. Moving is a big responsibility, so take all the necessary precautions to make the process as smooth as possible. Developing key skills is essential for any individual looking to improve their life. Whether you're looking to get ahead in your career or simply increase your overall quality of life, learning new things can help you reach your goals.
Learn to Lead
Leading a team of movers can be a daunting task. But with the right knowledge and tools, it can be an incredibly rewarding experience. This article will outline some key tips for leading a successful moving operation.
First and foremost, lead from the front - Always be visible and active during the move process to reassure your team that you are in control and everything is going as planned. Make sure to answer any questions your team has readily, and always keep them updated on the movement's progress.
Starting Delegating
Moving can be a daunting task, but it can be a lot easier with the right management plan. The first step is to start delegating smaller tasks to your team members. This will help them feel more responsible and motivated for their work. Ensure clear instructions and deadlines so everyone knows what's expected of them. Moreover, establish a clear management structure and system to keep track of all the moving paperwork and management details. Delegation is key to effective management - don't skimp on this step! With a plan in place and your team members mobilized, move management will be a breeze!
Start delegating as much of the move as possible to help reduce stress. Instead of carrying everything yourself, ask friends and family if they would be willing to help you pack and haul your belongings. If you're able, consider hiring professional movers who handle all the heavy lifting. Not only will this save you time and energy, but it will also minimize damage caused by accidents or mishandling during the move process itself!
Emulate Key Attributes
When it comes to moving, there are a few key attributes that every good mover should emulate. These include organizing, taking care of your belongings, and treating the move like a business venture.
Being organized will help you avoid stress during the move and make it easier for you and your team to follow protocol. Taking care of your belongings will prevent damage or loss, which can lead to added expenses down the road. Finally, treating the move as a business venture will help keep things on track and motivate everyone involved.
There are a couple of key attributes that every successful moving company must emulate to be successful. These include being reliable, professional, and affordable.
Reliability: Moving companies that are consistently unreliable can quickly lose customers who become wary of whether or not their possessions will get moved. It's important for a company to be able to keep its promises, no matter the situation. Professionalism: A good moving company should act like an extension of your business - it should take care of all the details so you can focus on running your primary business. This means providing accurate quotes, staying within budget, and following up after the move is complete to ensure everything goes as planned. Affordability: While not everyone can afford to spend thousands of dollars on a relocation project, many people appreciate that moving companies offer reasonable rates without requiring any prepayment in advance. Many companies also offer discounts for bulk purchases or monthly payment plans.
Conclusion
Moving management is a necessary process that can be complicated and stressful. Follow these tips to ensure a smooth move for all involved. First and foremost, clarify expectations with your tenants and ensure they know the move timeline and what to expect. Next, develop key moving skills by packing, loading, and unloading the move yourself. Finally, delegate as much as possible to help minimize stress and save time. By following these tips, you'll be on your way to a successful move management experience!
At Organized by Keli & Co., we know that moving can be daunting and stressful. We have created this blog to educate our readers on the basics of move management, from preparation to post-move cleanup. In Littleton, Colorado, US, we have decades of experience in the moving industry, and our team is dedicated to providing you with the best possible moving experience.